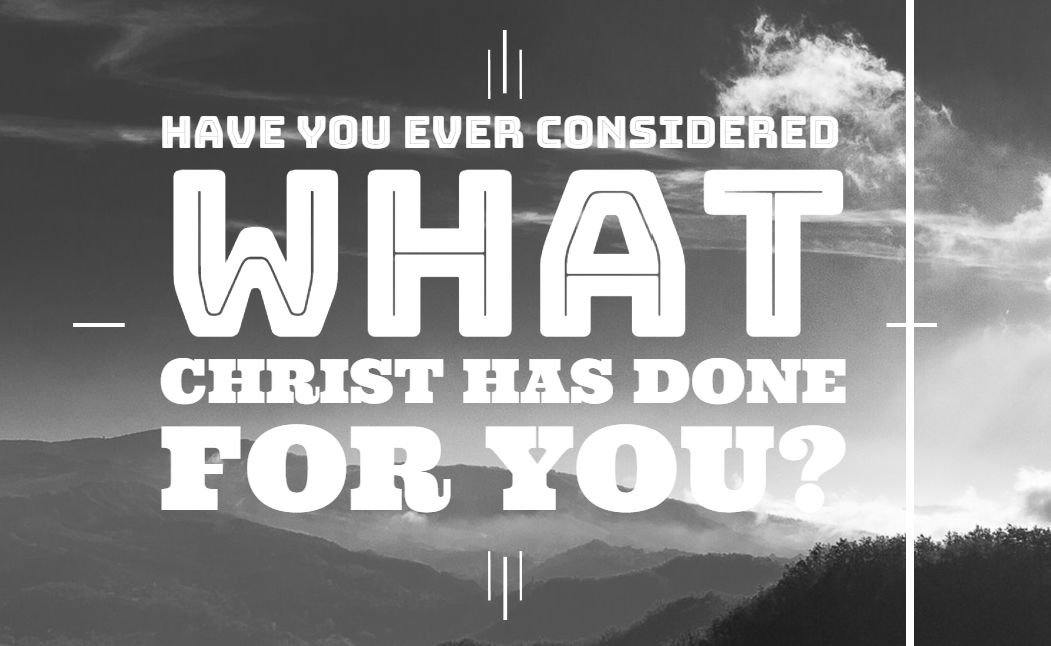 God loves you.
"For God so loved the world, that he gave his only begotten Son, that whosoever believeth in him should not perish, but have everlasting life." John 3:16
God gave His Son, Jesus, to die for your sin.
"But God commendeth his love toward us, in that, while we were yet sinners, Christ died for us." Romans 5:8
We have all sinned against God.
"For all have sinned, and... the wages of sin is death; but the gift of God is eternal life through Jesus Christ our Lord." Romans 3:23, 6:23
Jesus paid your sin debt to pardon you.
"For he [God] hath made him [Jesus] to be sin for us, who knew no sin; that we might be made the righteousness of God in him." 2 Corinthians 5:21
Today, choose to ask Jesus Christ to be your Saviour and believe only in Him. You will be saved from your sin. God will forgive you and promises you eternal life as one of His children.
"If thou shalt confess with thy mouth the Lord Jesus, and shalt believe in thine heart that God hath raised him from the dead, thou shalt be saved." Romans 10:9
"These things have I written unto you that believe on the name of the Son of God; that ye may know that ye have eternal life, and that ye may believe on the name of the Son of God." 1 John 5:13
New Life!
Ever feel like there is something missing in your life? There is something more God has for you.
"If any man be in Christ, he is a new creature: old things are passed away; behold, all things are become new." 2 Corinthians 5:17
If you'd like to make a decision to receive Jesus Christ into your life but still have questions, we would love to explain more to you. Please click here to get in touch with us.
Have you already made the decision to receive Jesus? We'd love to celebrate your decision and provide you with some resources to help you grow in your faith in Jesus. Growth is essential to you receiving all the blessing and benefits as a child of God.
Some initial steps to growth in Jesus Christ are:
Reading the Bible (The books of John or Ephesians are great places to start.)
Praying to God
Participating in church
Taking steps to follow Jesus
Jesus invites you to follow Him:
"If any man serve me, let him follow me; and where I am, there shall also my servant be: if any man serve me, him will my Father honour." John 12:26
At Open Bible, we would love to help you follow Jesus through a one-on-one mentor-ship called discipleship. Through discipleship, you will learn the major teachings of the Bible and the next steps of a follower of Jesus.
To learn more or sign-up for a discipleship course, please click here.
To visit Open Bible on a Sunday or Wednesday service, please click here.
Got Questions?
If you have further questions concerning salvation in Jesus or the Discipleship Ministry experience with Open Bible, simply click the button below and get in touch with us!